More Spring, More Winter, Mammoth Real Estate Is On The Move!
Market Summary: March 12 – March 26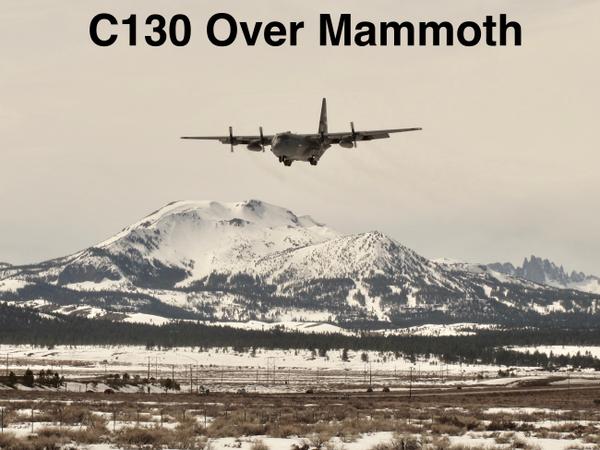 The Mammoth MLS is reporting 20 real estate closings in Mammoth Lakes for the period ranging from a low of $145,000 to a high of $1,475,000. Of the 20 closings 17 were financeable prop
erties and11  were financed including two owner financed transactions. The high sale of the period was a vacant residential lot located in the Bluffs; one of the premier residential lots in Mammoth with spectacular views. There were two single-family sales and one condominium sale over $1M. There were two (2) REO/bank owned property closing, both 1-bedroom units at Sunstone. Fourteen of the 20 sales were condos listed under $400,000.
Condominium Inventory
 At the period's end the condominium inventory is up four (4) to 93. There were 18 new condos brought to the market during the period. Three of the new listings are to-be-built townhomes at Creekhouse (Snowcreek Phase 7). One of these has already gone to pending status. There are now only 14 condos listed for sale under $300,000 including three Westin units. 
Single Family Inventory
 The inventory of single-family homes is down one (1) to 37.  There are no homes listed under $500,000 and now only three (3) homes listed under $600,000.
Pending Transactions
The total number of properties in "pending" (under contract) in Mammoth Lakes is down (3) to 63 at period's end.  Of the 63 properties in "pending," there are 48 in "Active Under Contract" status (formerly "back-up").  The total number of pendings in the aggregate Mammoth MLS (which includes outlying areas) is up six (6) for the period at 95. Based on the number of appointments I already have scheduled for the next two weeks, the upcoming spring break period will be busy for real estate.
Market Updates and News
Mammoth skiing moved from classic spring conditions back to winter-like conditions during the period. But more spring is in the forecast. The recent warm weather has certainly reduced the size of the snow piles in town. Maybe we'll get some late-spring mountain biking around town after all. The vast snowpack has the ski runs in exceptional condition. Some runs on the bottom two-thirds of the Mountain have virtually disappeared as adjacent runs have simply become one massive wide run. The upcoming spring break visitors will certainly be stoked. Bring your sunscreen.
Both the high-end and low-end of the local real estate market are moving. But there remains good inventory and good buys in the $400,000 to $600,000 of the condo market; units in great locations with views and excellent revenue capability. Maybe that segment of the market will move this spring. And how much of this activity is flowing out of the stock market??
 A recent article on CNBC pointed out that nationally "the supply of homes for sale is incredibly weak and getting weaker." But according to the latest housing sentiment survey from Fannie Mae, "more homeowners think it is a good time to sell." But even more "consider now to be good time to buy as well." This sounds very much like the Mammoth market. While there is low inventory there is a balance between buyers who want in and sellers who want out. And the volume of new condo listings the past month may be eroding the forward inventory we would normally anticipate this summer. Only time will tell….
The Town rumblings over the ice rink/MUF have been quiet the past few weeks. The Draft EIR comments are in the books and who knows if they will even matter. If they seriously consider all of the comments the final EIR will take another year to complete. But they won't. There are three Town Council members and Town staff that are hell-bent on getting it done. But no one seems to know where the money will come from or what monies will be displaced to make it happen.
The Ski Area released the details of next year's CALI4NIA Pass (formerly the MVP) this last week; $699 if current pass holders renew by April 4. So no increase for now. The way I read it is if you purchase the same pass in the fall it will be $849. Still not a bad deal. I remember when season passes were over $1,000. My hope is that they sell 30,000 by April 4 and they can afford to complete the long anticipated gondola system linking the Village and Eagle to mid-Mountain and the top. Nobody in town has heard a word about that since last summer. It needs to happen.
​​​​​​​ Meanwhile the nightly rental business continues to evolve and change. One local major reservation company was recently acquired by another; old blood selling to new blood. The old owner told me "after 27 years I have had enough." Other smaller companies being absorbed by national companies. And new start-ups with the latest programs to be even more "competitive." It will be quite interesting to see where all of this is in the next five or ten years. 
The recent round of condo buyers fall classically into the "passive" or "active" investor mold. The passive type investors do great at the condo hotel properties. They have to do very little except for some basic bookkeeping. The active investors are typically purchasing older condos that "need a new owner." They start a progression of remaking the property to suit the modern rental demand. And they are following the now proven guidelines for VRBO and Airbnb success….
Speaking of condo hotel units, I noted that two 1-bedroom units in the Village had recently gone to escrow. They were listed at $365,000 and $350,000. These are some high prices for 1-bedroom units in the Village. But a 1-bedroom owner commented;
 "Further thoughts on village price rises and occupancy rates – which I think you will agree with: Mammoth has spent over 12 years now gradually building the reputation of the village. It's still the most desirable place to stay in town – yet there has been absolutely zero new supply of village product since 2004. Plus now they have festivals there every weekend all summer and through the fall. I believe, since occupancy at the village is basically maxed out – what you'll see is nightly rates continue to rise until somebody decides it's financially viable to build more product.
 At that point the occupancy will come back to earth. Right now it's really an unusual economic situation but I do not see most real estate brokers explaining the economics to their clients – if they did, I think we'd be seeing the 1 Br prices rise even faster. Right now my guess is each sale will gradually trend up 5-10 thousand dollars higher than the last one. The owners clearly know what's happening because so few of us part with the units." 
And around town I am hearing that properties with winter related structural damage are being required by the Town to "re-engineer" before making repairs. This could be a big snafu; between actually finding structural engineers to do the calculating work and then finding contractors to perform the work. Mammoth is just beginning to see the physical and financial cost of the massive January/February storm cycle.
And for laughs, I was showing a condo in town and I told the prospective buyers that the HOA fee was on the "high side" at $700 per month. They said, "that's nothing, our condo in Kauai is $1600 per month." And that doesn't include snow removal.  
Noteworthy Sales
Two REO 1-bedroom units at Sunstone closed for $255,000 and $251,127. This was just a coincidence that two bank owned units in the same project came to the market at the same time. It is not a trend. Based on the 1-bedroom sales in the Village, the Sunstone and JSL prices are looking 
attractive. Two 2-bedroom units at JSL also closed for significant prices.
The chic modern "spec" home in Old Mammoth closed for $1,400,000. It started on the market for well north of $2M. There were some things I really liked about the home but the window placement was totally bizarre for anyone over 5 feet 10 inches. The main part of the house was all on the first level. It is certain to be buried even after some good snow melting and compaction. So much for having famous architects designing homes in Mammoth Lakes.
​​​​​​​One of the very large (3481 square feet) units in The Lodges closed for $1,087,000. These are golf course fronting units with spectacular views and settings. The sellers paid $1,360,000 in 2010. With all of the activity in this segment of the market, Why haven't these units held better value??…
---
New Favorite Listing For The Period!!
  I hear it all the time, "I'm a "value" investor, I want a good value."
   Well here it is. Everybody wants a garage, especially a private garage so they can stow their snowmobiles or 
whatever. They are rare. The next private 2-car garage in the Mammoth inventory is at $699,000 and that location doesn't even compare.
   More value? How about almost 1900 square feet of living space including great "adult" space and "kid" space. How about forced air heating (original) and wood burning. How about a location adjacent to the upper forest of Camp High Sierra that is a wonderful play and dog area and has access to Eagle Base. How about a property that has beautiful upgrades and is in meticulous condition. How about a reasonable HOA fee.
   This 3 bedroom + loft 2.5 bath townhome is listed at $519,900. You can go here to  see the video tour. The 
property has not been rented in the past 20 years.
---
Other Real Estate News
With all of the Russian paranoia in the news lately I found it quite ironic when I opened my March 2017 issue of RISMedia's REAL ESTATE magazine and found an article titled Russia: Ripe for International Investment. Apparently since 2015 there has been a surge of foreign buying because of the value of foreign currencies against the Russian ruble. The interviewee of the article states  "due to the depreciation of the national currency, the volume of U.S. investors is definitely growing."
​​​​​​​Apparently the greatest demand is for luxury properties but there is also interest in warehouses, hotels and office centers. Sounds like the perfect time for opportunity in Russian real estate. No wonder President Trump is trying to get in the market….
Speaking of real 
estate magazines, my newly arrived issue of Realtor® Magazine covers some of the proposed changes in the upcoming overhaul of the tax code (which is even more timely based on the recent focus on tax reform rather than health care). There are some serious real estate related proposals. I guess we'll find out how powerful NAR is at lobbying.
​​​​​​​The most impactful to the Mammoth market might be the proposal to do away with or limit the 1031 tax-deferred exchange. This has been a critical part of the tax code since 1921. Tax-deferred exchanges have historically played a significant role in the Mammoth market, both in and out of the market. Many properties in Mammoth, and especially condos used for nightly rentals, qualify as investment properties and meet the "like-kind" requirement. 
Over the years many people have bought into Mammoth with dollars from the sale of an investment property somewhere else. And likewise, after so many years of owning a rental condo in Mammoth, the 1031 exchange allows sellers to reinvest in an income producing property somewhere else. Many times these are inherited properties or properties owned for decades; properties with significant appreciation. In the early and mid-2000s it was not uncommon to see an escrow closing statement where both the buyer and seller were 1031 accommodators.  
The 1031 has allowed many buyers and sellers to make a "lifestyle" investment switch over the years. Some are looking to move their vacation investment to a better or more stable income producing asset. And conversely  some are looking to switch their investment asset into something less financially rewarding and more exciting and personally satisfying.
The 1031 has also been a massive mover in the commercial real estate industry. I expect to see quite battle over this tax code change.
Lawmakers are also talking about leaving the mortgage interest deduction in place but eliminating the deduction for property taxes, and doubling the standard deduction. That impact would essentially even the tax impact between owning and renting. And then only the wealthiest households would itemize. 
It may all be noise and nothing will happen….