KSL/Aspen Purchase of the Ski Area Spurs Condo Buying Spree!!
Market Summary: April 23 – May 14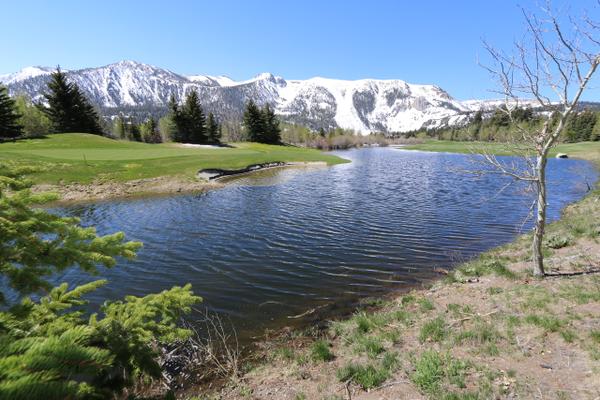 The Mammoth MLS is reporting 13 real estate closings in Mammoth Lakes for the period ranging from a low of $190,000 to a high of $750,000. Of the 13 closings, 11 were financeable properties and 10 were conventionally financed….Almost identical stats with the period before. Ten of the 13 closings were condos under $385,000. The 10-year treasury rate dropped during the period and conventional mortgage rates for second homes have settled just above 4%. Still historically cheap.
Condominium Inventory
 At the period's end the condominium inventory is down 20 to 77. Wow. There were 24 new condos brought to the market during the period and 15 of them are already in escrow! The least expensive condo listed for sale in Mammoth Lakes is $229,000. There are only seven (7) condos listed under $325,000. This time last year there were 160 condos listed. Two years ago 180.
Single Family Inventory
    The inventory of single-family homes is up four (4) to 36.  There is one (1) home listed at $499,000 and one at $575,000. There are a 
total of seven homes listed under $725,000. This time last year there were 52 homes listed. Two years ago 65.
Pending Transactions
   The total number of properties in "pending" (under contract) in Mammoth Lakes is up six (6) to 74 at period's end.  Of the 74 properties in "pending," there are 60 in "Active Under Contract" status (formerly "back-up").  The total number of pendings in the aggregate Mammoth MLS (which includes outlying areas) is up 16 for the period to 129. This time last year there were 39 properties pending in Mammoth and 67 in the aggregate MLS. Two years ago 37 and 60 respectively. The statistics don't lie; the big winter and the Ski Area sale announcement have the local real estate market heated up. And the sales volume might be significantly higher if there was a better selection of inventory. 
Market Updates and News
 Mammoth tourism has dropped to near death. But between the varying weather and the time of year that is to be expected. The local residents are ready for a break from the crowds and are certainly ready for some warm weather. Many are taking their traditional spring tropical vacations. When the weather has permitted, there is still good skiing to be found. But this time of year finds many people distracted by graduations and weddings.
The heavy snow pack is melting slowly but will cause concern for many when the weather truly turns warm. There is a copious quantity of uphill water that is destined to flow downhill and the ground, creeks, ponds and lakes may be inadequate to handle it all. The aspens are leafing and the spring clean-up has begun. There is plenty to clean up and as the snowpack recedes there is an increasing amount of property damage appearing. It will take most of the summer to get it all straightened out.
 There have been no new announcements or revelations about the KSL/Aspen purchase/merger with Mammoth Resorts. We'll just have to wait. There is some underlying sense of urgency for those who think the change will be profound. Besides a small rush of condo buying there are other entities quietly making moves to position themselves. Others are trying to figure out what they should be doing to position themselves, or not. But most local residents and business people are too busy, with some short vacations in-between, to really even notice what is going on.
 The Planning Commission held a public hearing last week for the Final EIR for the Ice Rink/MUF. There was literally NO public comment. Maybe everybody is just waiting for the Town Council meeting. Maybe the public knows the Council is just going to rubber stamp the EIR and ram the project down everybody's throats. Or maybe everybody realizes the adjacent condominium HOAs are going to file a civil suit that will stall the project.
 Even more embarrassing was the lack of comments from the Planning Commissioners themselves. And even more so the utter lack of any intelligent questions from the Commissioners. There are dozens of probing and insightful public comments included in the EIR that go completely unaddressed. It would appear that there is a complete absence of critical thinking amongst the Town's planning crowd. We may ultimately see if the legal system agrees.
 One thing I found interesting in the EIR was the Ski Area's comments in. They made some keen observations including the need for "shared parking spaces" in the community. Clearly the Ski Area believes the Ice Rink/MUF belongs downtown as part of the Main St. revitalization. Maybe they will join the litigation to help postpone the Mammoth Creek Park project long enough to make an alternative location viable. Remember; whatever Rusty wants, Rusty gets. And supposedly he now has big stack of money to spread around.
 Meanwhile, the Town has calculated that with existing monies and a $5 million bond they can actually build the Ice Rink/ MUF facility. Nobody seems to want to ask if this is the best use of the money. And amazingly, the 2016-17 TOT (bed tax) revenues are now projected to be $5 million over the original budget numbers. The Council has already decided that the surplus monies will be spread around including public works projects needed to repair the extensive damage from this past winter. But most of the money will go to replenish the depleted reserve account (what a concept)….
 The unnerving part of this TOT windfall is that it could all just be an "accounting error" because that has happened before. Or that the Council becomes mesmerized into thinking that the TOT volume will remain at this level and will want to go on a spending largesse. But if the Town can actually continue to consistently generate this volume of TOT, then it will allow for significant progress to happen in Mammoth Lakes. We'll see. I'm hopeful. We've worked 30+ years to get here. I hope it is for real.
 On the real estate front I am noticing that many of the new listings are properties that were purchased in the 2004-07 peak of the last cycle. They are listing at prices that are significantly less than what they paid some 10-12 years ago. These owners have survived while many others were foreclosed on, sold as short sales, or simply deeded their properties back to the lender (deed-in-lieu of foreclosure).
The question is why are they selling now?? Do they believe that the low inventory and Ski Area ownership change is the prime opportunity to get out? Are they afraid the potential tax code changes will negatively affect their ownership? Are they offsetting significant stock market gains with real estate losses? Do they live in other "bubble" markets in California and believe there is an imminent correction? Are they leaving California all together? Or is it a combination of all? ….Interesting times for sure. 
Noteworthy Sales
 Low-end condo sales at Sunshine Village, Mountain Shadows, Aspen Village, and St. Moritz all at a good 10% above the average sale prices of last fall. This segment of the market continues to be purchased by both local residents trying to secure housing and by "investors" looking to create successful VRBO/Airbnb type rentals that can also allow owner usage.
   As previously noted the 1-bedroom units in the Village have been bringing solid prices. Two more closings this past period at $350,000 and $355,000. What is bizarre is that two units sold during the period at White Mountain Lodge; the 1-bedroom at $350,000 and a 2-bedroom at $412,500. We haven't seen such a narrow spread in pricing between 1 and 2-bedroom units. It is an anomaly. It may continue.
   Two units in the Forest Creek condo project closed in the ~$320,000 range during the period. These units don't sell very often so it is odd to see two sell in the same period. These values are up 10% from 12-18 months ago.
   Three $1M+ homes sold, so the sales activity of the period was very typical of 2016; lots of low-end condos and some million dollar+ homes.
   A slopeside residential lot closed for $1,000,000 even.
---
New Favorite Listing For The Period!!
  With the lower end of the single-family home inventory being rather sparse, any new listing under a $1million gets attention. Here is a new listing at $799,000. This isn't perfect but there are plenty of redeeming qualities. It would make for an especially good second home. It is located on Valley Vista which is one of the original high-end neighborhoods in Mammoth's development past. It is a quiet residential street without regular traffic. The solar exposure of the property is ideal; the driveway, entrance, and main living area are all oriented to the south. There are views of the Sherwin Range, Mammoth Crest, and Mammoth Mountain. It is walkable to Eagle Base. 
  The home is almost 3,000 square feet and has five (5) bathrooms all with showers. There are four bedrooms and there is a secondary kitchen on the ground floor. It has large decks to the south and east. It has a large, deep single-wide garage. It has propane forced air gas heating and a freestanding woodburner in the living room. The home is in very good condition and sold furnished.
---
Other Real Estate News
The Mammoth Tecreation center had rebranded itself as Fort. Or maybe it is The Fort. I'm confused. The subtitle is "A Creative Workspace."  I'm guessing "Fort" has some sort of Millennial connection that I don't understand. I'm not a gamer so maybe that is where the connection is. And I don't know if the "live like a local" is an attractive phrase; that means you'll end up having four jobs!! The workspace does look pretty appealing, but I think my new office is one of the nicest workspaces in town, so I'm spoiled.
 Mammoth High School was recently rated one of the best high schools in California. The rankings produced by U.S. News and World Report ranked Mammoth High 84th within California and 487th nationally. That earns them a gold medal. The Advanced Placement participation rate is 67%….Some interesting stats from the report; the student body is 54% male and 46% female. There is 62% minority enrollment. English proficiency is 56%. Students who are classified as "economically disadvantaged" is at 47%…. 
 The real estate industry is reviewing the proposed tax changes offered by the current administration. So far there is no panic but there is certainly concern. The big lobbying guns are warming up. But locally the question is how these potential changes might affect the Mammoth market? Especially if they remove the mortgage interest deduction (MID) and specifically for second homes.
 I don't have statistics but Mammoth is an interesting market with respects to the MID. The MID is probably used less than many suspect. First, Mammoth has  a large volume of cash buyers/owners. And many that weren't purchased with cash simply get paid off within a few years. Next, many acquisitions are the by-product of 1031 tax deferred exchanges. This was especially true in the 2000's. These owners certainly don't utilize MID.
A good volume of Mammoth properties, especially the condos, eventually go into some sort of rental arrangement and become "investment" or revenue producing properties. So there is no MID. And if an owner is utilizing MID and would lose that option then converting to an income producing property would be a practical consideration, especially if they wanted to continue using the property for their own enjoyment.
Further, the MID is capped at $1.1 million in debt. Considering the neighborhoods that many of Mammoth's second homeowners come from, that limit that wouldn't be hard number to reach just at home. So after we sort through the local second homeowners who aren't likely utilizing the MID, the number who are is likely to be rather small.
Ultimately, any anti-real estate tax proposals are going to meet the large war chests of the Realtor® organizations. And we have a pro-real estate President. But crazy things are happening. The tax reforms of 1987 negatively impacted the Mammoth real estate market. But it had already been beaten down by recession and the earthquake/volcano hysteria. 
As the kids like to say, "It's always something….." 
Happy Mother's Day to all the moms out there!!